Executive Bar,The Bar counter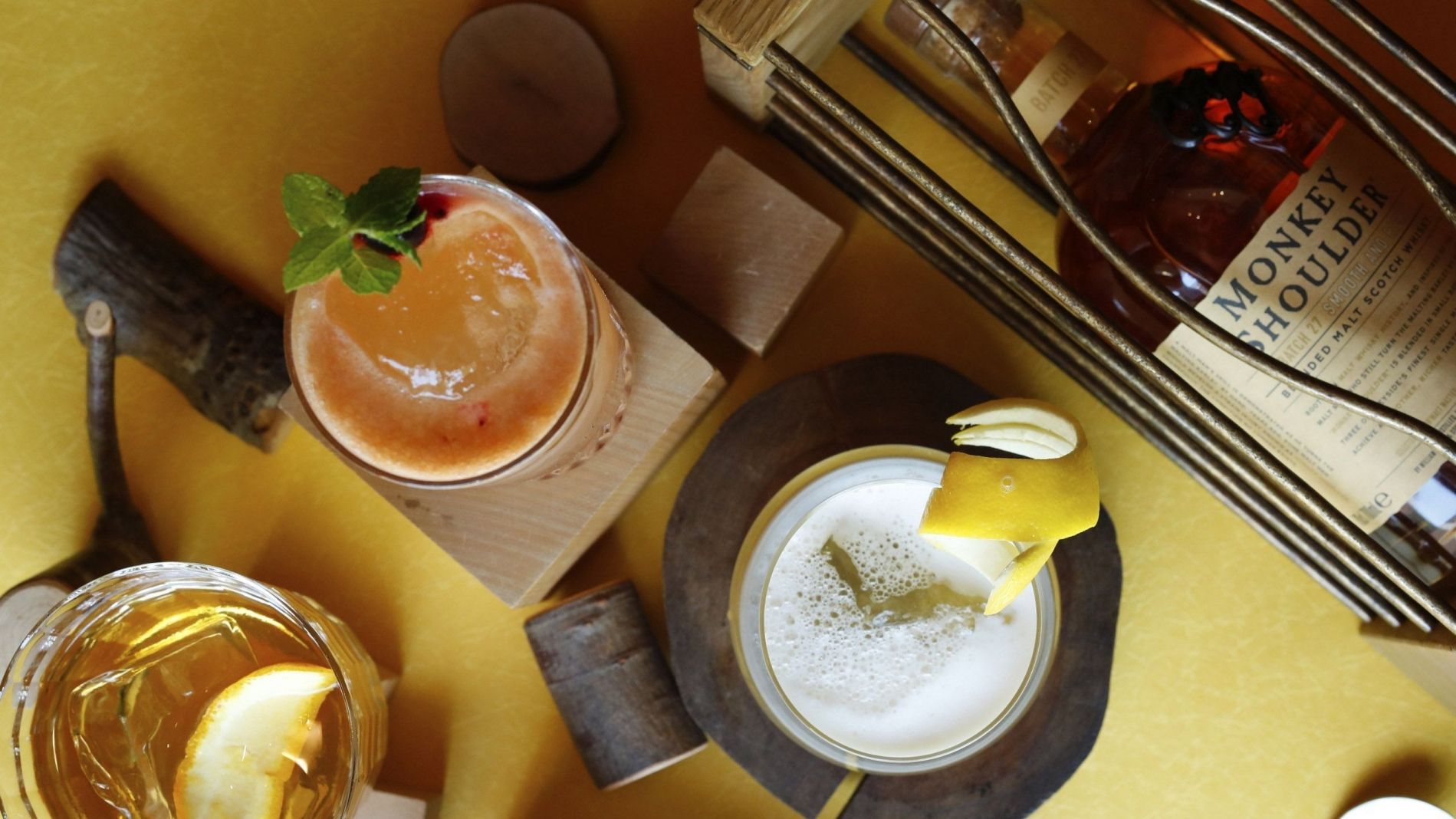 Executive Bar,The Bar Macha cocktails
Executive Bar,The Bar Wa cocktails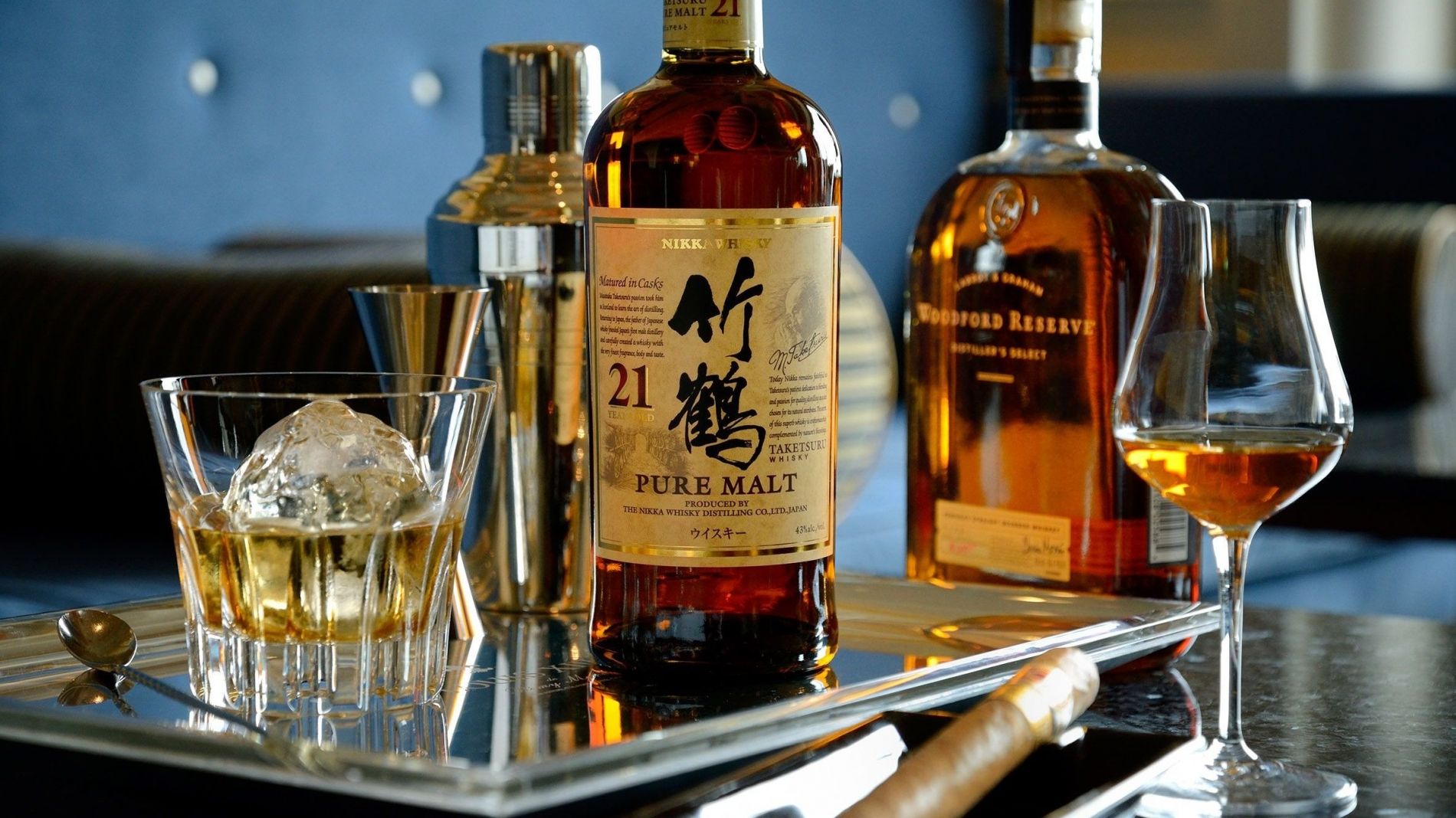 Executive Bar,The Bar Whiskey
Executive Bar,The Bar Pineapple cocktails
HOME > Restaurants & Bars > The Bar
Hotel Smoke-free Policy Update
In our continuous efforts to provide you with the most comfortable experience in the hotel, all public areas including restaurants and bars will be smoke-free starting from September 1, 2019.
A dedicated outdoor smoking area (1F) will be available for smoking guests and please reach out to our associates for assistance.
We apologize for the inconvenience caused, and sincerely appreciate your understanding and support.
Executive Bar The Bar
FINE WHISKY & COCKTAILS
The Bar at The Westin Tokyo invites you indulge your palate on our extensive selection of single-malt whisky, scotch, and original cocktails in the comfort and luxury of sophisticated interiors, while you enjoy premium services exclusive to our guests.
Find your own pace in the Ebisu district of Tokyo and unwind in style at the hotel's main bar where time moves at a different speed. Drop in to savor an unrivaled selection of whiskys and refined spirits selected for the more discerning tastes. We take pride in our collection of premium Japanese single-malt whiskys which have won international accolades and recognition of being some of the finest of its kind in the world.
The Bar reflects a sense of distinction and offers privacy for the sophisticated individual. Enjoy a glass of single-malt in hand, together with the right menu, services, and environment to accentuate a delightful afternoon or evening. With pleasingly subdued décor and warm lighting, The Bar is an intimate and luxurious space located on the first-floor lobby of The Westin Tokyo, the 5-star hotel in the heart of the Japanese capital.
Tel: +81-3-5423-7285
Ichiro's Malt & Grain for The Westin Tokyo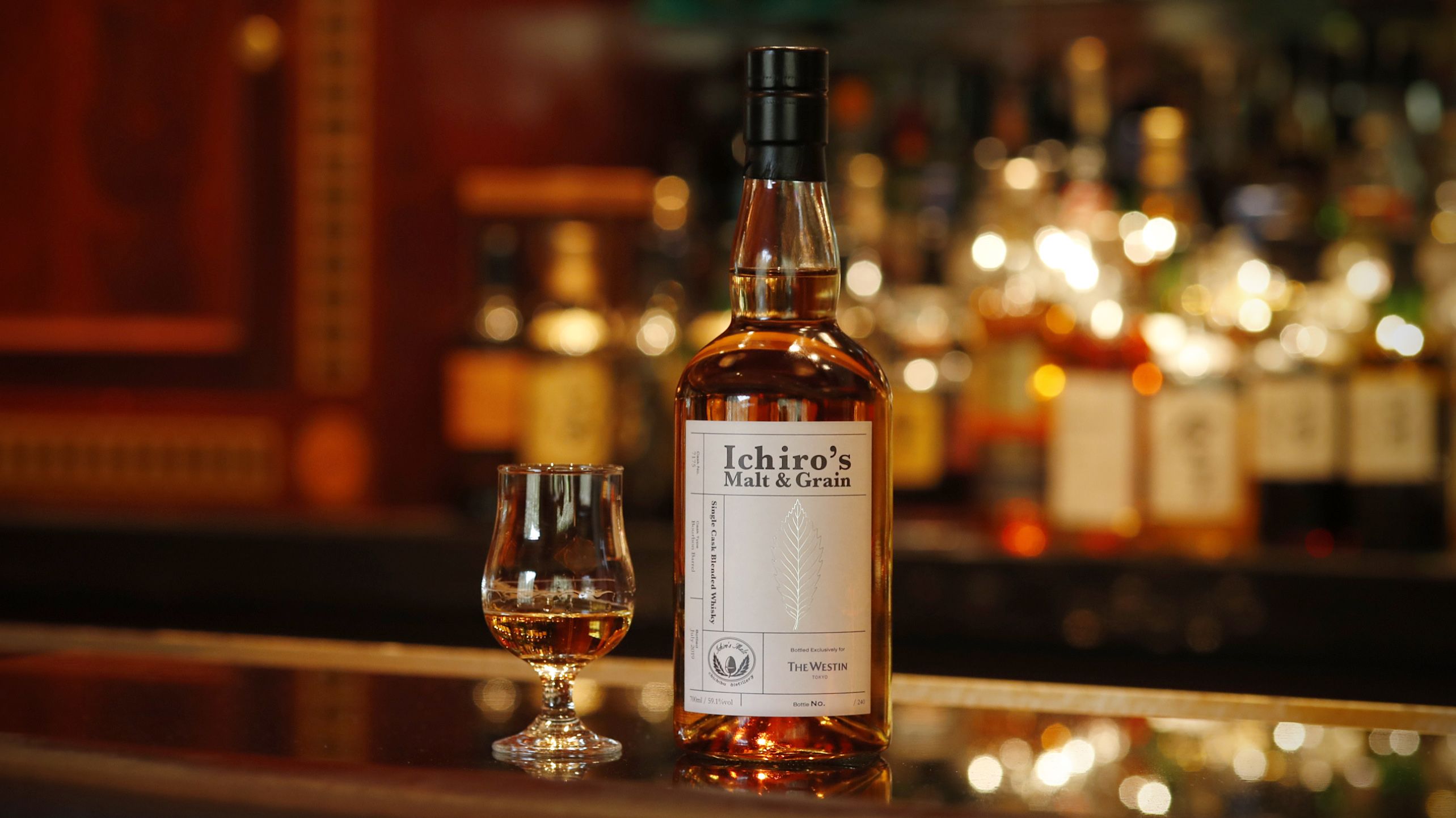 Oct 14, 2019 (Mon) ~
Limited to only 238 bottles, savor this exclusive release of award-winning Japanese whisky distillery Ichiro's Malt & Grain in celebration of the 25th anniversary of The Westin Tokyo across all our restaurants and bars.
Featuring a bespoke blend of Ichiro's Malt and some of the world's finest whiskies from Scotland, Ireland, Canada and America, this rich and mellow private bottle presents unique berry-like flavor notes with hints of blackcurrants and dried fruits.
Galss: 3,300 JPY
Bottle: 60,000 JPY
JAPANESE CITRUS COCKTAILS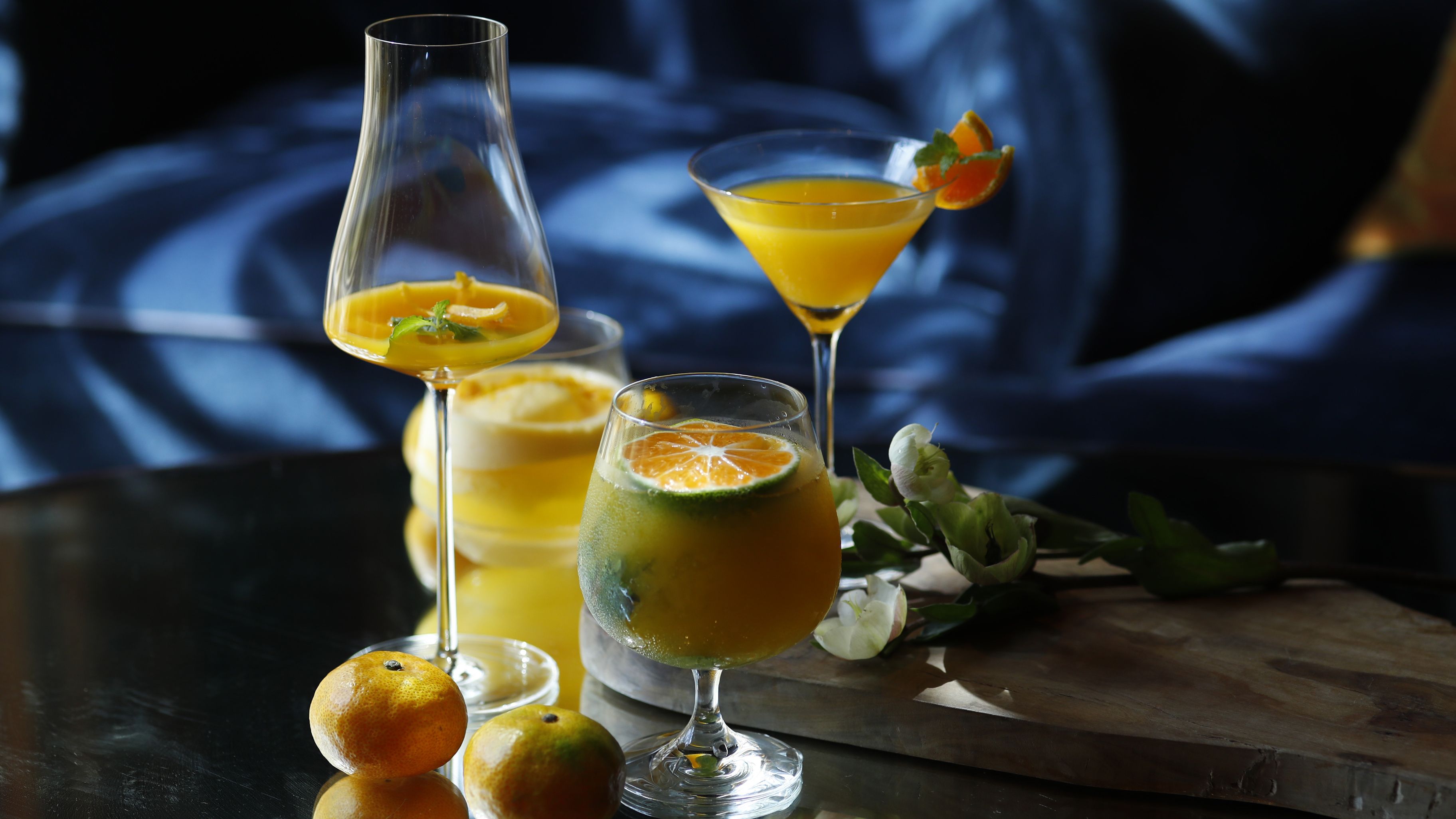 Jan 1 (Wed) - Feb 29, 2020 (Sat)
Full of vitamin C, Japanese citrus fruits were used as a natural cure in the olden days due to their high levels of antioxidants. Savour all its benefits with this cocktail, which uses the whole fruit for an invigorating, beautifying drink.

Price: 1,800 JPY each
TOKYO WHISKY & SPIRITS COMPETITION
Jan 1 (Wed) - Feb 29, 2020 (Sat)
Savor the most celebrated winners from Japan's very first Tokyo Whisky and Spirits Competition at The Westin Tokyo. Let yourself be guided by the best of what the Japanese whisky world has to oer.
Glenmorangie Signet (Glass): 3,750 JPY
Talisker 25y (Glass): 4,800 JPY
Yamazaki 12y (Glass): 2,900 JPY
Hibiki 21y (Glass): 4,100 JPY

Winter Parfait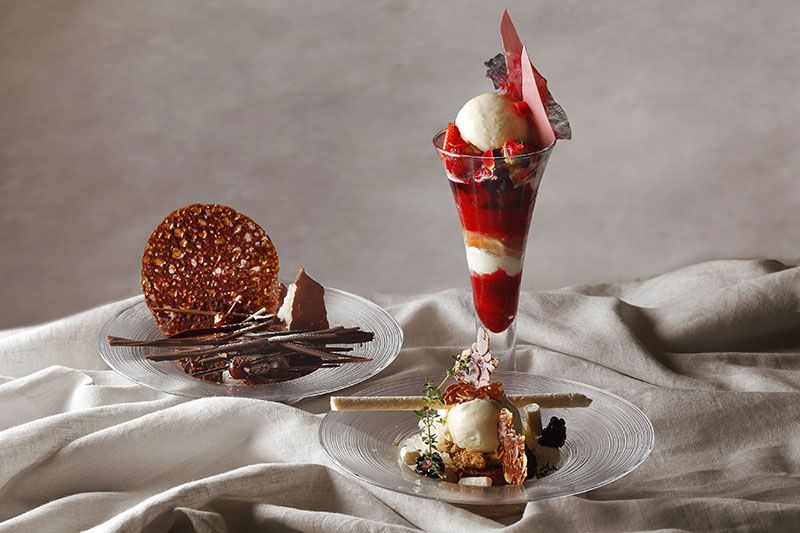 Dec 6, 2019 (Fri) - Mar 1, 2020 (Sun)
17:00 - 21:30
The art of parfaits gets an upgrade with these three stunning, liqueur-infused options. Enjoy the illuminated garden with one of these in hand for a sophisticated evening.
*Fridays to Sundays and Holidays Only
Price: 2,200 JPY ~
From left to right: Chocolate Black Forest (Kirsch), Caramel Pomme (Calvados), Strawberry Rose (Crème de Cassis)
*Excluded day: Jan 1 (Wed) ~ Jan 3, 2020 (Fri)
CLASSIC PARFAIT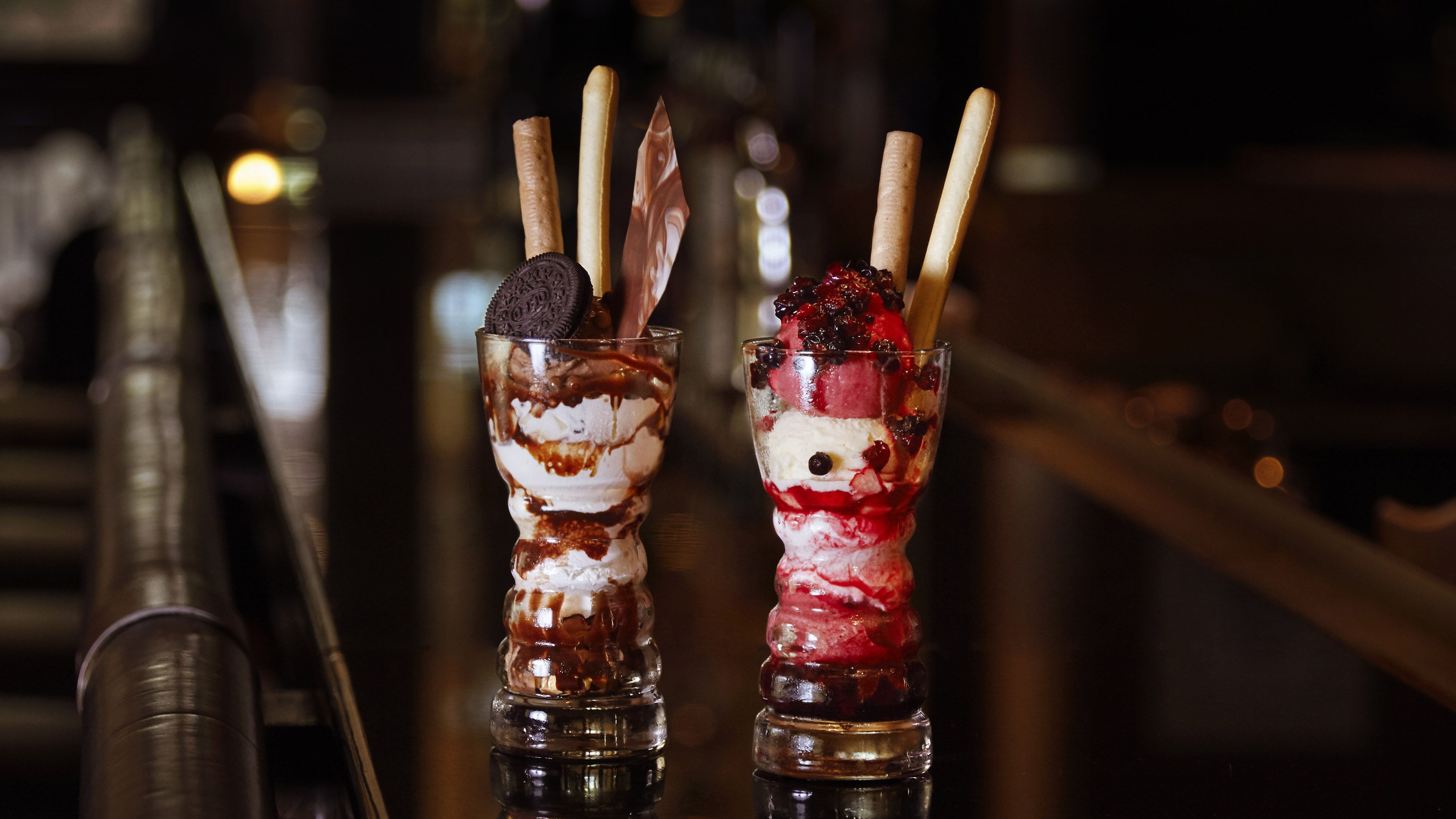 All year
Tuck into our two multi-tiered parfaits in ever-popular chocolate and berry flavors expertly crafted by our star pastry team. For an elevated experience, tell us your preference and our bartenders will customize the perfect cocktail to go with your dessert.
Price: 1,650JPY each
Information
Serving Style: A La Carte
Dress Code: Smart Casual
Smoking Permitted: No
Hours: 11:00 AM ~ 12:30AM
Prices:
All prices are subject to applicable consumption tax and 13% service charge.
Discounts and privileges are not applicable to special events.
Phone: +81-3-5423-7285
Location: 1/F The Westin Tokyo, 1-4-1 Mita, Meguro-ku, Tokyo 153-8580
The Westin Tokyo Seasonal News Winter

Marriott Bonvoy Restaurants + Bars Benefits
Every meal is a reason to celebrate. Enjoy member-exclusive dining privileges for any and every occasion.
Exclusive savings starts from 10% off with additional points.