Whisky Flight Selections
Enjoy these extraordinary whiskies with our Whisky Flight menu. Each whisky is accompanied by snacks selected by our bartenders to bring out and enhance the subtle flavors of the whisky.
Inquiry & Reservation: +81-3-5423-7285
Ardbeg Whisky Flight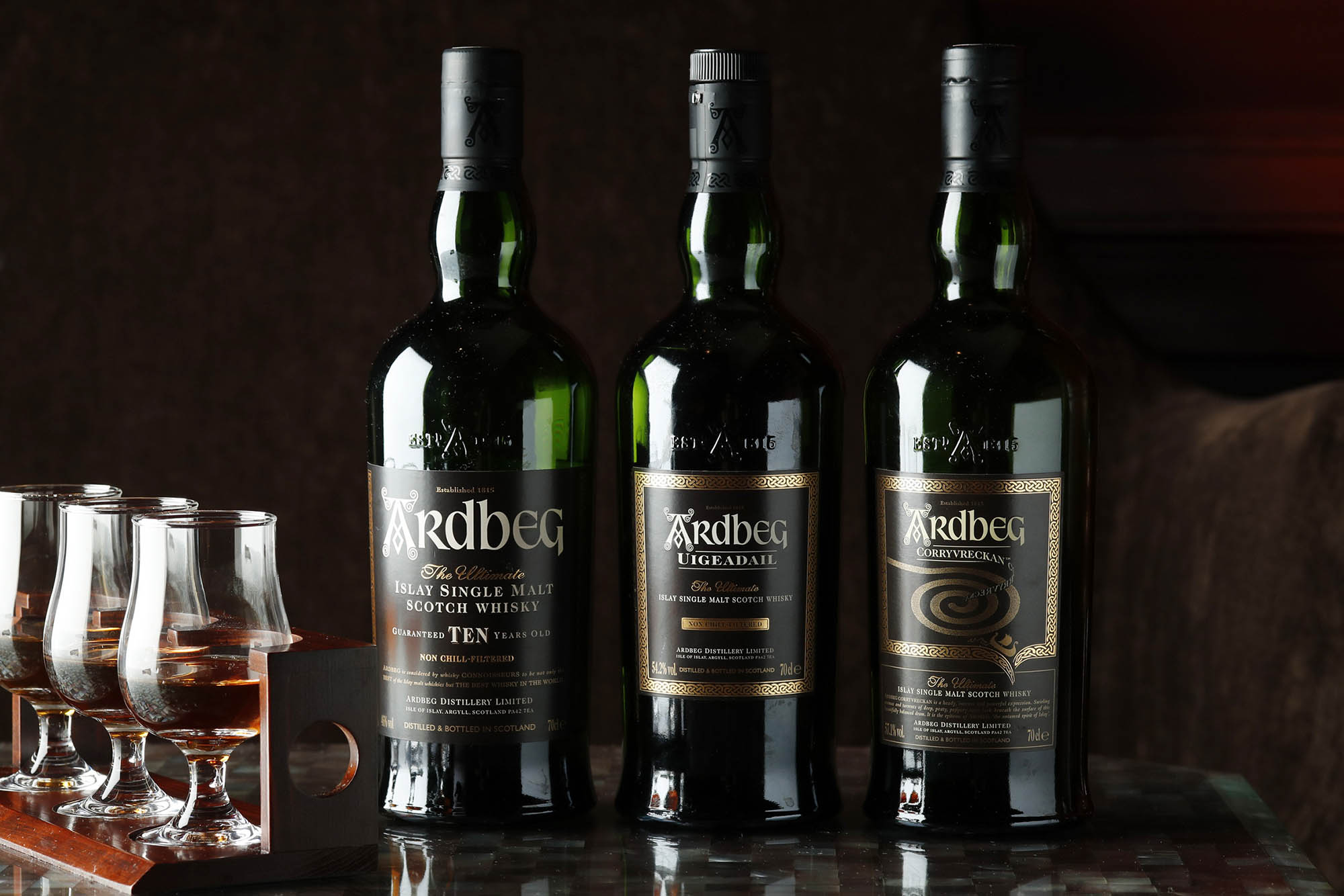 Ardbeg Distillery, which means "little headland" in Gaelic, was established in 1815 on a small, rocky headland in the southern part of Islay, Scotland.
The Ardbeg distillery has won numerous awards and their whiskies are loved by connoisseurs from around the world.
Ardbeg 10Y / Ardbeg Uigeadail / Ardbeg Corryvreckan
Price: 4,800 JPY per set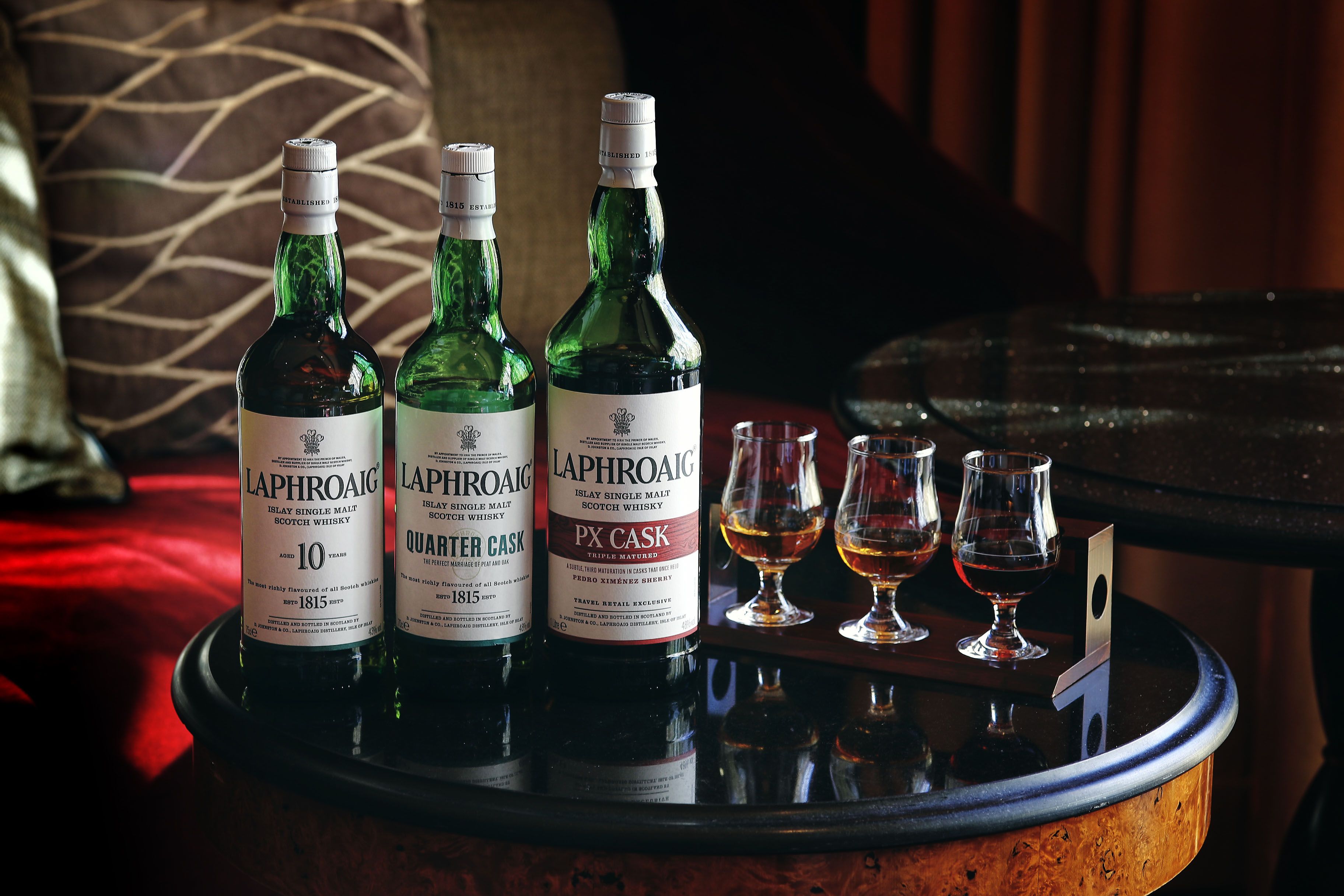 Laphroaig Whisky Flight
Laphroaig, one of the most renowned Scotch whiskies from the island of Islay is characterized by its unique iodine-like aroma and deep flavors. Experience the different personality of each expression with this special whisky flight.
Laphroaig 10Y / Quarter Cask / PX Cask
Price: 4,800 JPY per set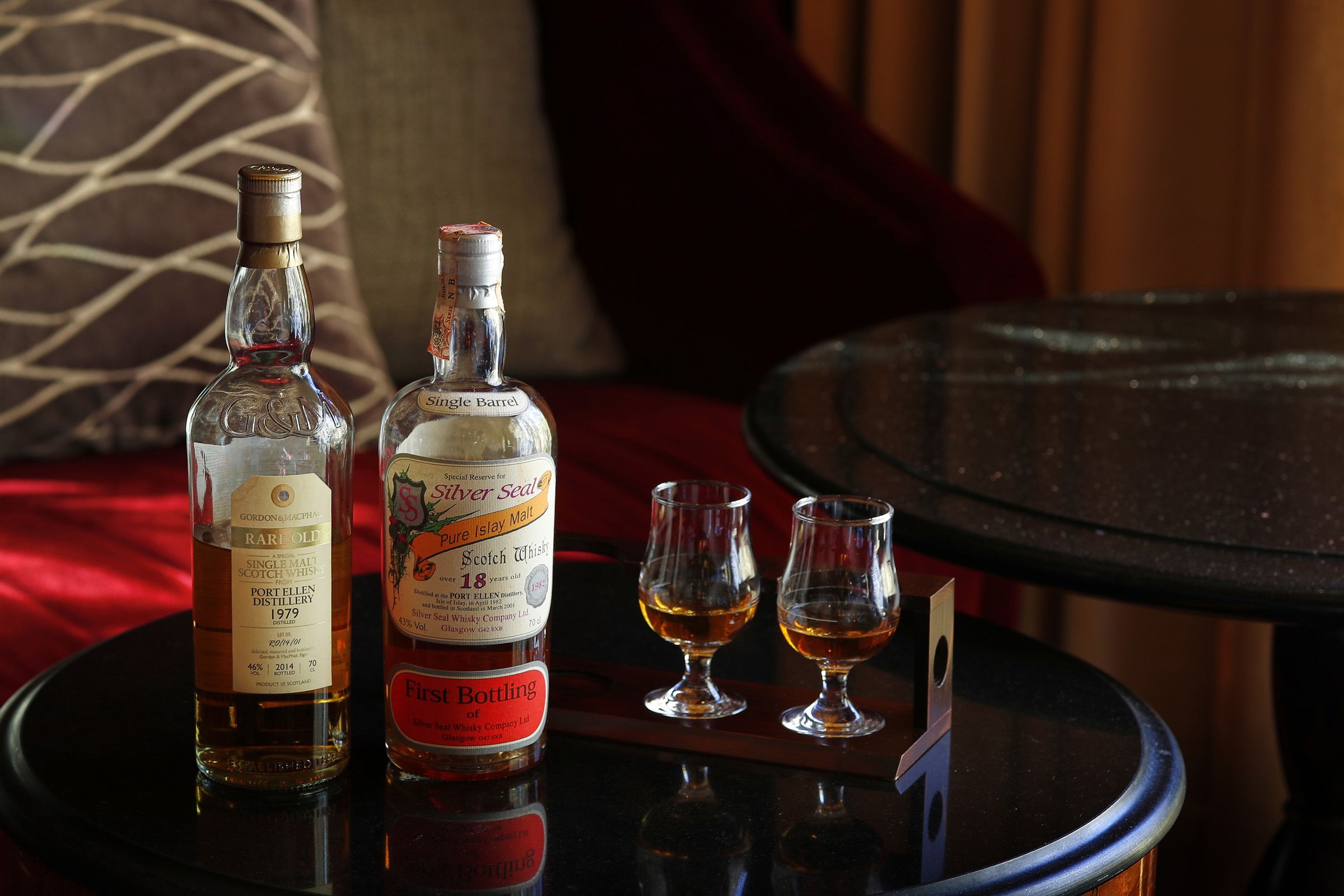 Port Ellen Whisky Flight
This flight set feature some of the rarest whiskies from the Port Ellen distillery which was closed in 1983 – acclaimed by discerning connoisseurs as the pinnacle of single malts from Islay, Scotland.
Port Ellen Silver Seal 18Y / 1979 Rare Old
Price: 34,900 JPY per set
KAVALAN Whisky Flight
Kavalan, a rising star in the whisky arena is garnering increasing attention from connoisseurs around the world with its unique exotic and tropical aroma.
CLASSIC / PORT CASK / Ex-bourbon
Price: 4,800 JPY per set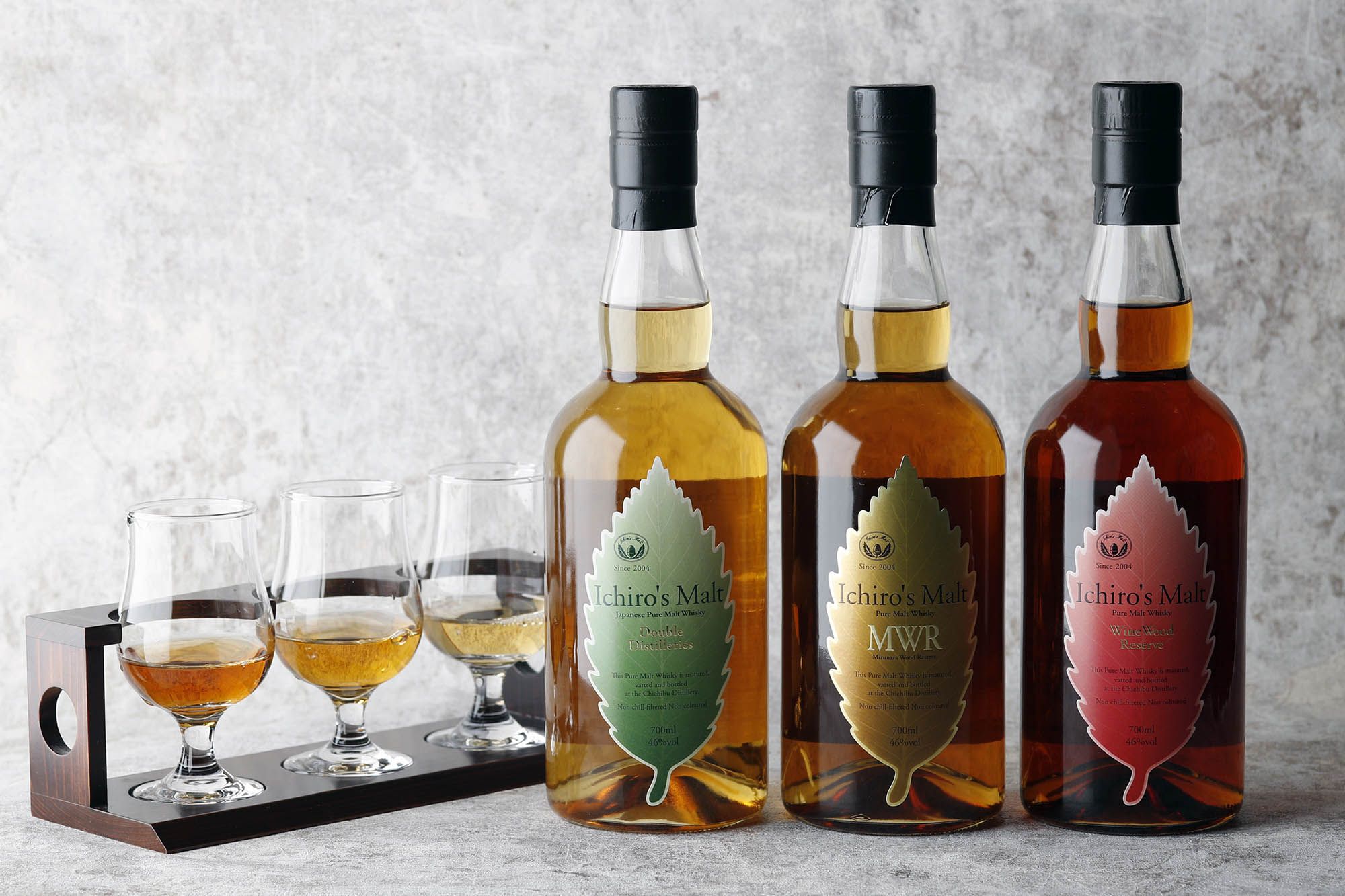 Ichiro's Malt Whisky Flight
Double Distilleries / MWR / Wine Wood Reserve
Price: 4,800 JPY per set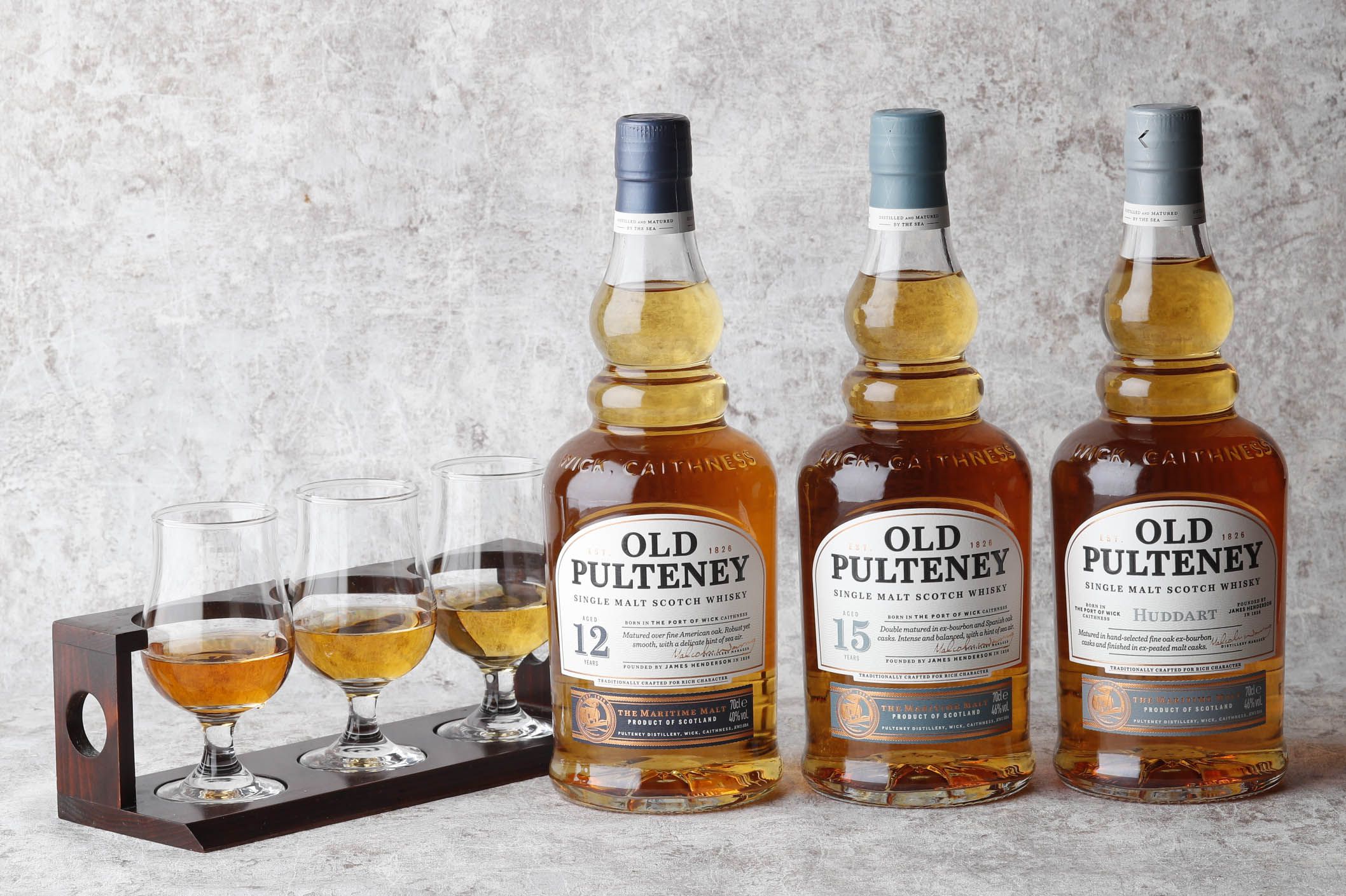 Old Pulteney Whisky Flight
12Y / 15Y / Huddart
Price: 4,800 JPY per set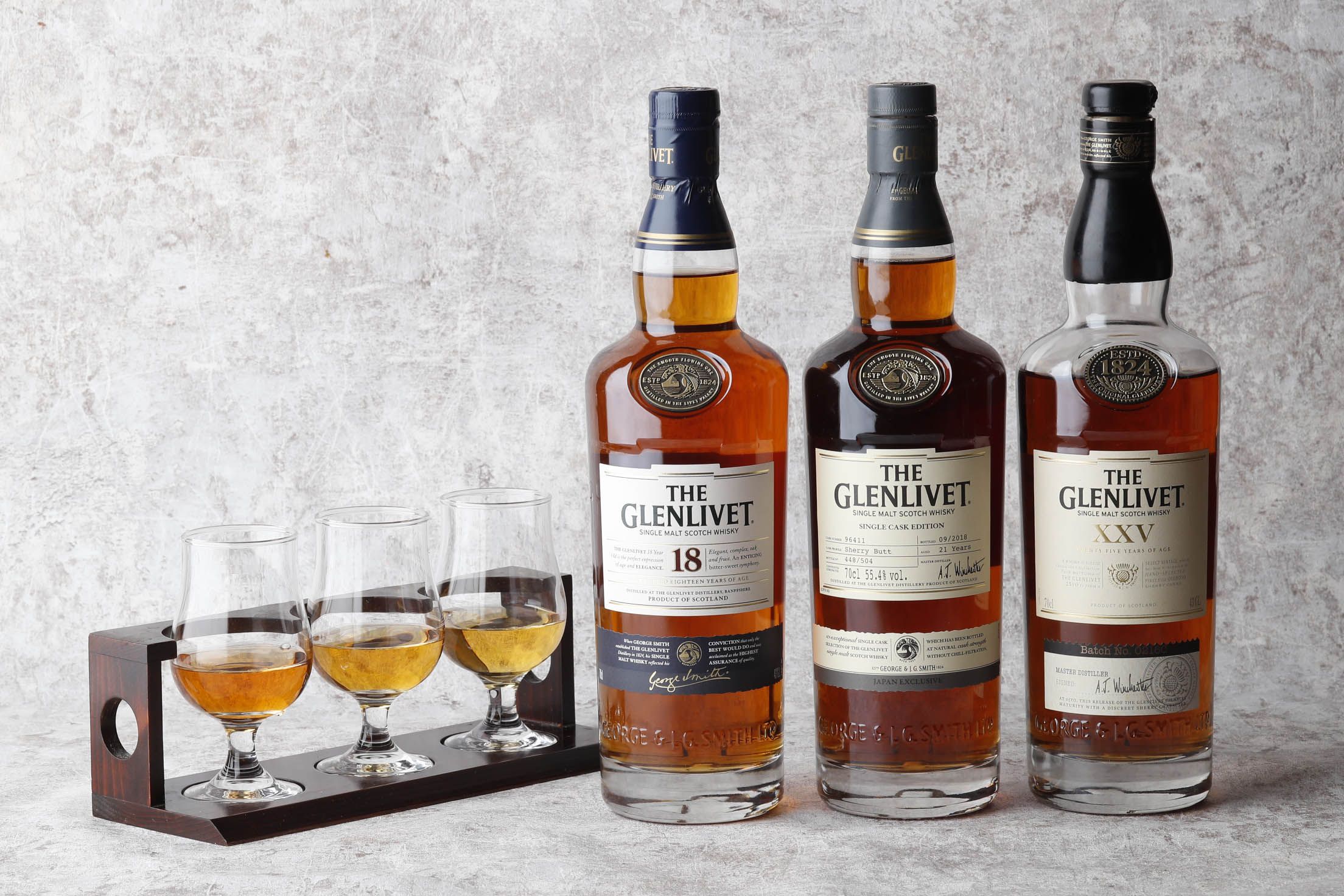 The Glenlivet Whisky Flight
18Y / 25Y / Single Cask 2019
Price: 4,800 JPY per set
ICHIRO'S MALT & GRAIN FOR THE WESTIN TOKYO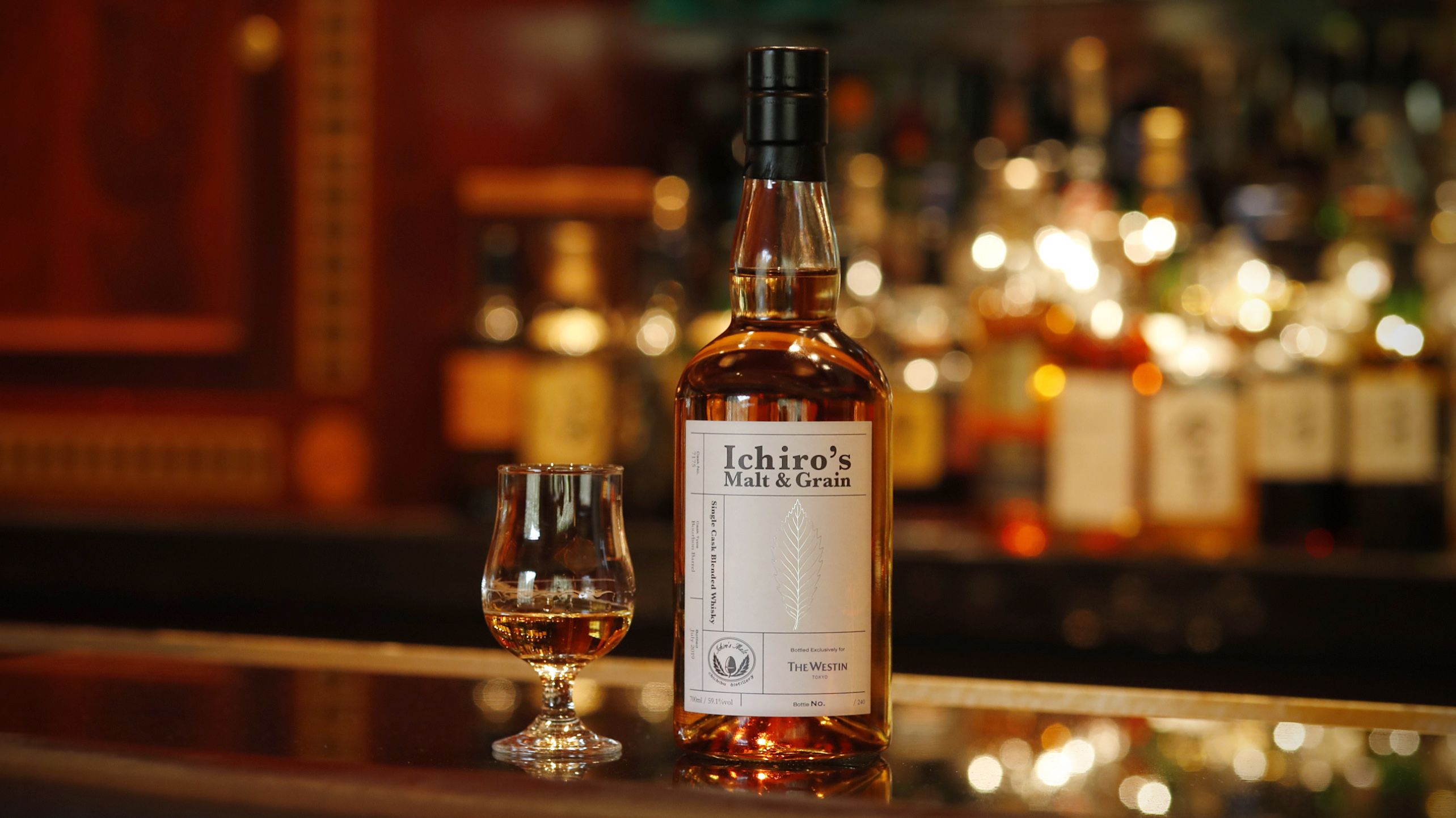 Limited to only 238 bottles, savor this exclusive release of award-winning Japanese whisky distillery Ichiro's Malt & Grain in celebration of the 25th anniversary of The Westin Tokyo across all our restaurants and bars.
Featuring a bespoke blend of Ichiro's Malt and some of the world's finest whiskies from Scotland, Ireland, Canada and America, this rich and mellow private bottle presents unique berry-like flavor notes with hints of blackcurrants and dried fruits.
Glass: 4,200 JPY
Bottle: 74,600 JPY
Reserve now: +81-3-5423-7285
ICHIRO'S MALT CHOCOLATE BAR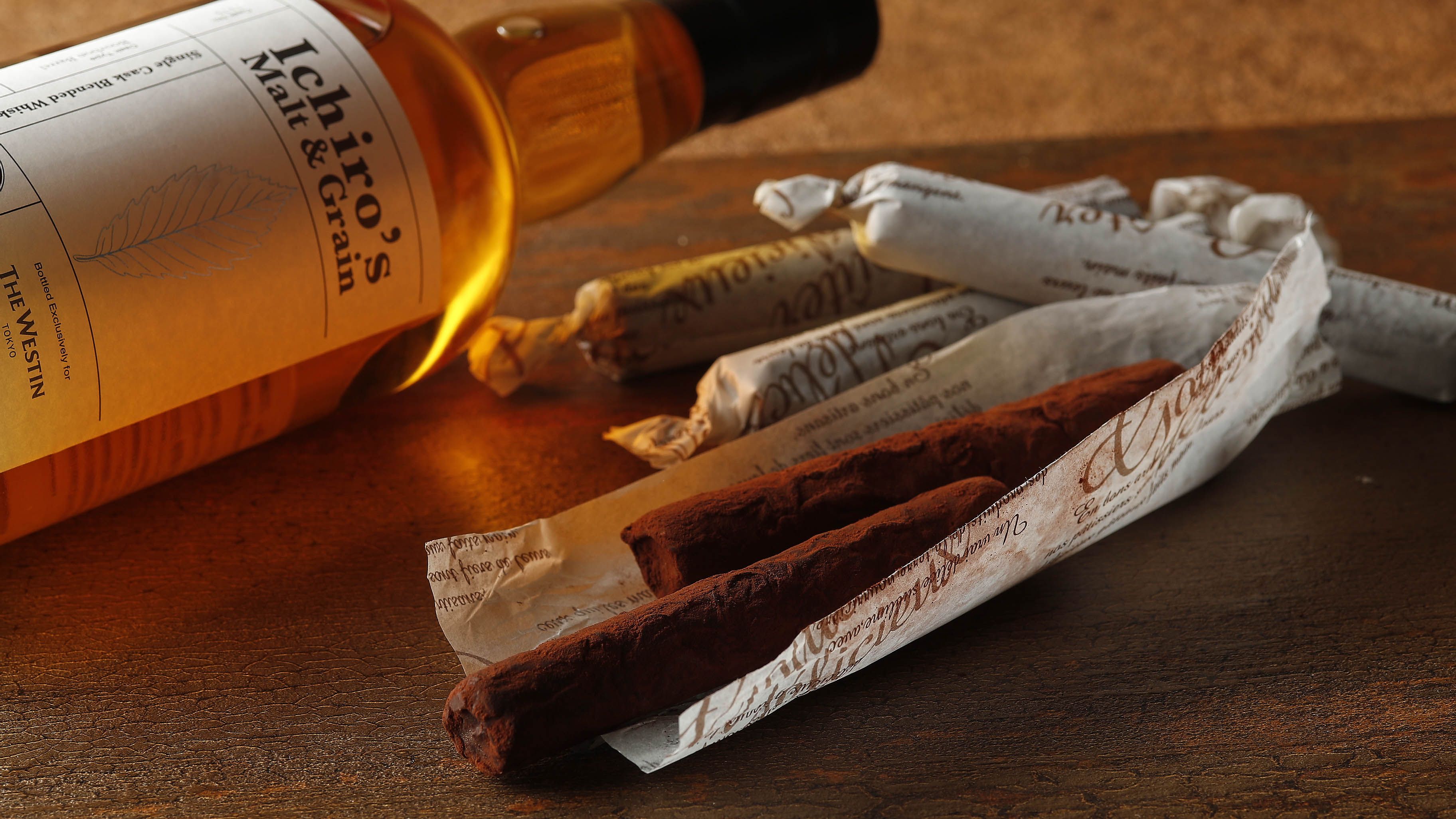 Exclusively available at The Bar, this chocolate bar is the perfect marriage of luscious dark chocolate and The Westin Tokyo's private label whiskey crafted by Ichiro's Malt & Grain.
The refined balance between the premium cacao and the golden elixir presents unique berry-like flavor notes for the ultimate chocolate sensation.
Price: 1,100JPY
*Dine-in only
Reserve now: +81-3-5423-7285
Beverage Menu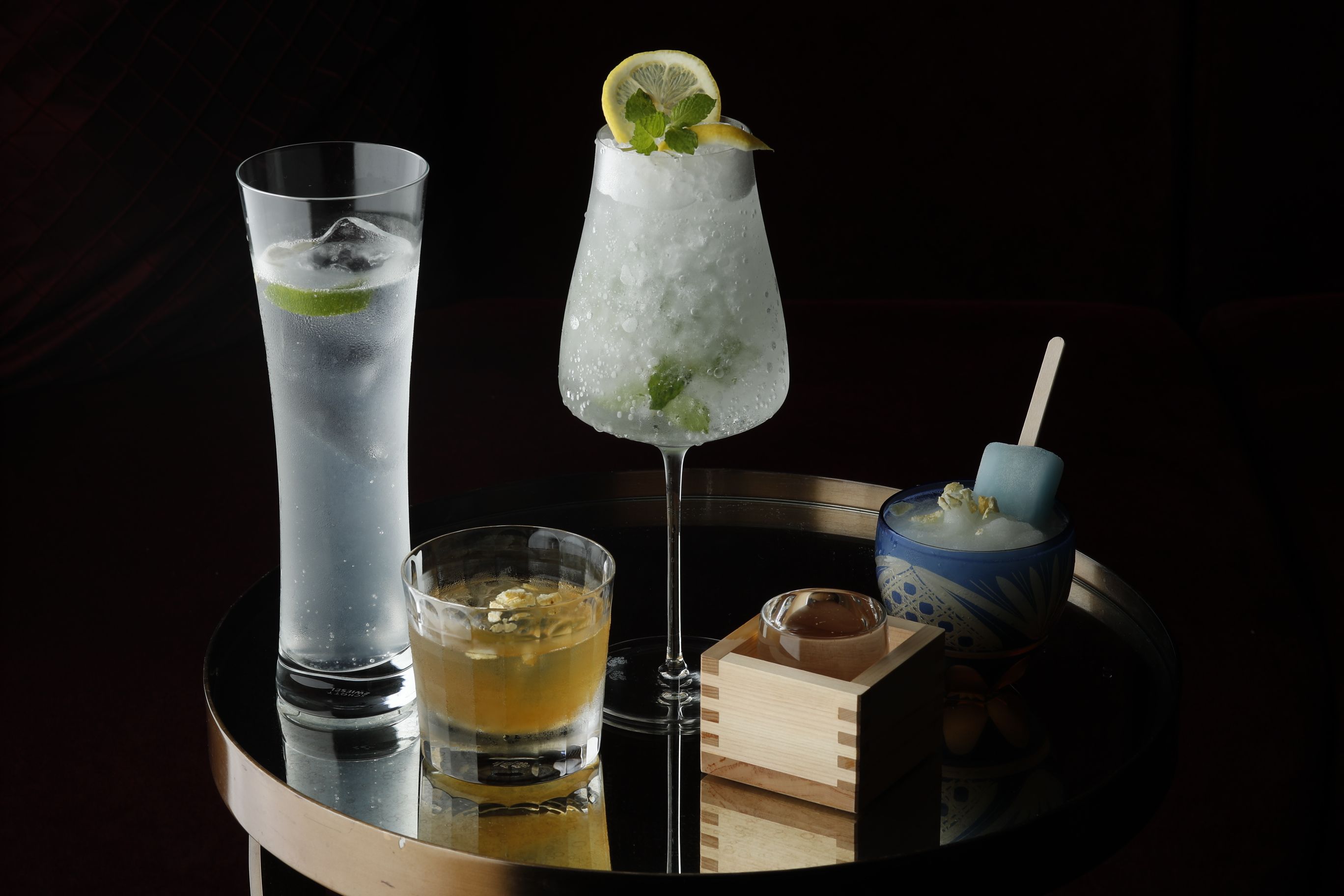 *All prices are inclusive of tax and service charge

0